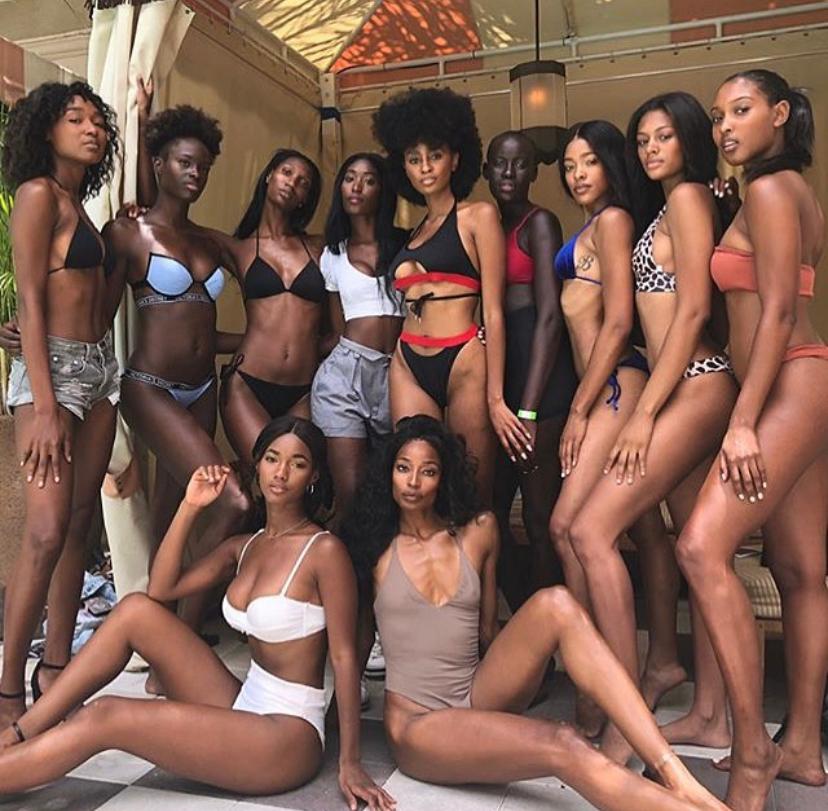 We agree that our beautiful chocolate women have a certain degree of resistance against sun exposure. However, we do question whether the resistance is enough for women of color? Are there no side effects on women of color due to sun exposure? Let's explore this myth!
Women of Color Are Immune to Sun Damage is a Myth.
"Women of color are immune to sun damage" is the most widespread misconception that needs a significant overhaul. Firstly, people of color have immunity against sun exposure only up to 13 SPF. Therefore, every skincare specialist and dermatologist recommend the minimum and optimum range of 15 SPF and 30 SPF sunscreen, respectively.
The absence of sunscreen in your daily routine is not only associated with health concerns and the risk of skin cancer. In this article, we will explore how inclusion and exclusion of sunscreen among women of color affect their beauty and skin rejuvenation.
Protect Your Rich-Toned, Luxurious Skin Against Sun Damage
We at EXTRASHADE are an advocate for wearing sunscreen daily among women of color for healthy and beautiful skin. Research has proven that sun damage does not discriminate against skin tone and race. Some of the side effects of sun damage over a more extended period of exposure without sunscreen include following skin related problems.
Hyperpigmentation around certain areas of the face, such as mouth, chin, sideburns, and forehead are due to sun exposure. Some commonly found hyperpigmentation problems are dark patches, age spots, melasma & post-inflammatory hyperpigmentation (PIH).
Photoaging
A lack of wearing sunscreen daily can invisibly accelerate the aging process, even for women of color. The side effects of sun exposure include fine lines, wrinkles, change in texture, and uneven skin tone.
Your Flawless Skin Needs EXTRASHADE
The right ingredients of a sunscreen not only repair your skin but they also give it a healthy boost. Sunscreens that are best for women of color requires antioxidants, natural extracts and other FDA approved ingredients to provide proper soothing and hydration.
At EXTRASHADE, we include the best ingredients in our sunscreens that function as hydrators which are ideal especially for women of color. The natural extracts that are rich in antioxidants are added to our sunscreens such as, pomegranate, kiwi extracts, and hibiscus rosa-sinensis.
• The pomegranate extracts in sunscreen provide a soothing relief to dry and irritated skin.
• The antioxidants in Kiwi extracts, combat fine lines, dark circles, and wrinkles along with hyperpigmentation.
• Hibiscus extract evens out and brightens the skin tone.
Our sunscreens also make use of suitable hydrators to provide skin moisture and help treat inflammation. Coconut extract is used as a hydrator and skin protector. The inclusion of hyaluronic acid provides hydration, soothes inflammation, and provides protection against UVB rays.
The Wrong Ingredients Can Mess Up Your Skin
While the right ingredients in your sunscreen can up your skin game, wrong ingredients can also mess it up. The addition of unsuitable ingredients results in dryness, breakouts, aggravate PIH and can cause allergic reactions.
EXTRASHADE sunscreens are formulated for women of color and the attractiveness of NON-hyperpigmented skin. To keep your skin looking great use your broad spectrum sunscreen daily.